The trip from Picton to Kaikoura was varied and spectacular in spots. Heading out of Picton the scenery quickly transitions from those rich green mountains to a yellow grass mountainscape interspersed with vineyards.
After a couple of hours of weavy driving, the mountains frame the beautiful Pacific; its radiant turquoise being a stunning contrast with the relatively bland colour of the mountains.
A pleasantly slow, meandering drive along the coast was spectacular with that intense turquoise on my left and the mountains (by this time rich green with grey rock face and some snow on the top) on my right.
Kaikoura is a seaside community out of a dream. On the more practical side, it exists for tourism and is a fishing community. The abundance and variety of mountainscapes is breathtaking! The view became significantly more dramatic out on the Kaikoura peninsula with a dolphin tour group.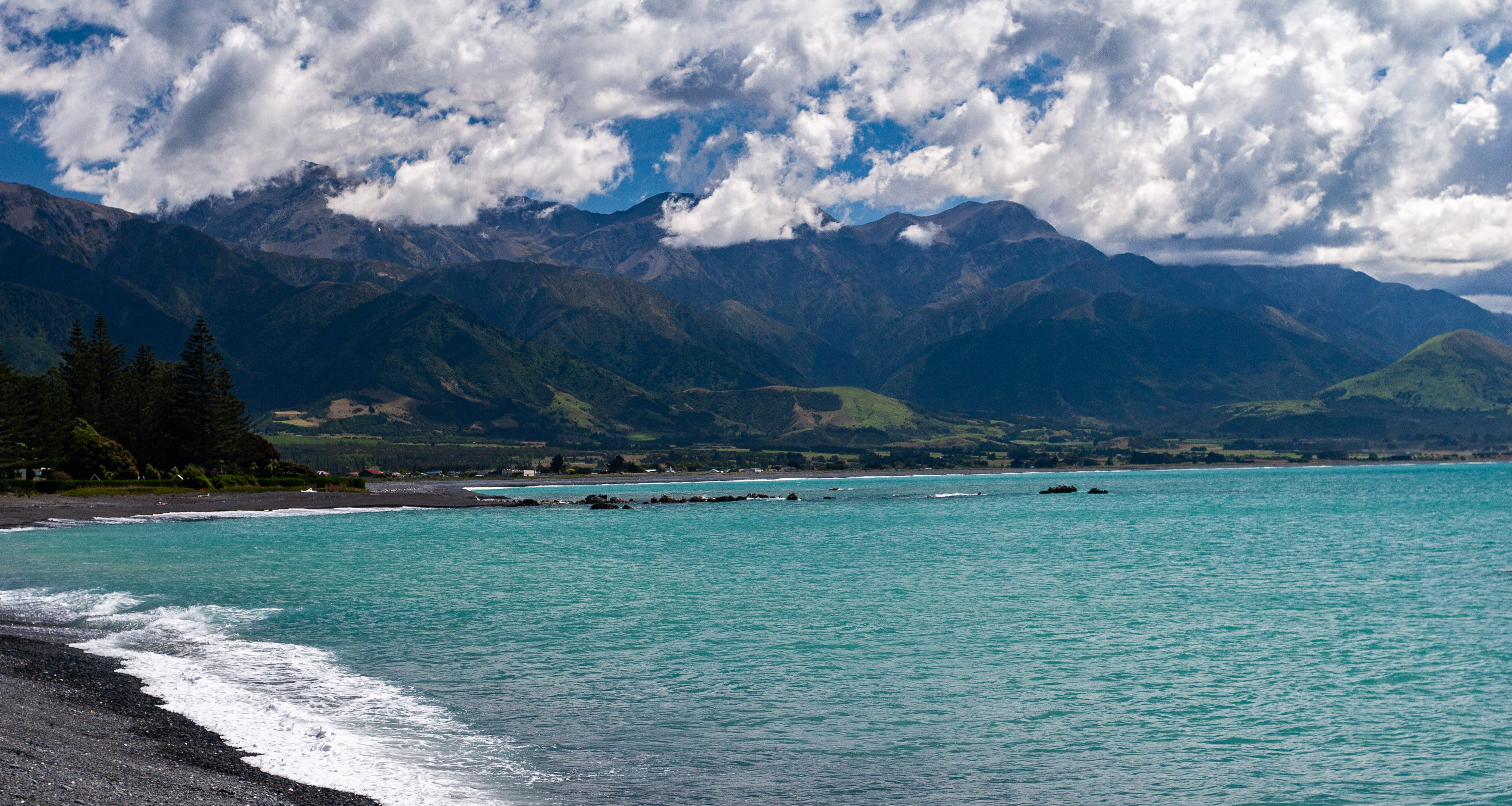 I wrap up a beautiful day at a waterfront seafood restaurant (what else?) down the street from the hostel. Dinner is a delicious and nutritious salmon salad with (what else?) a glass of New Zealand red wine. As the sun lowers, I look out at fishing boats on that turquoise water, and most inspiring of all, those beautiful mountains. Man, I love this place!
Tomorrow I start on what should be a two leg trip to Queenstown.