Late afternoon on Tuesday June 17th, I was driving through Angus, Ontario – a small town about 100 kms north-west of Toronto. The dark skies and pummeling rain made it apparent I was driving through severe weather – so much so that reduced visibility forced me to pull over at the side of the road. Environment Canada Weather Radio was abuzz with warnings of severe weather in the immediate and surrounding areas. Unbeknownst to me an EF-2 tornado was cutting through the southeast end of the town – a mere concession and-a-half from where I had pulled over.
Living close by, I paid a visit to the affected area the following day. Hardest hit areas were cordoned off by Ontario Provincial Police so I had to rely on my 70-300 mm lens. Damage was significant but thankfully, no lives were lost. In fact, as far as I know, even everyone's pets survived, although some were left for days in homes deemed unsafe for re-entry.

This is the most personal and revealing photo. A teddy bear sits precariously at the edge of the second floor bedroom where a wall once secured a child from the elements.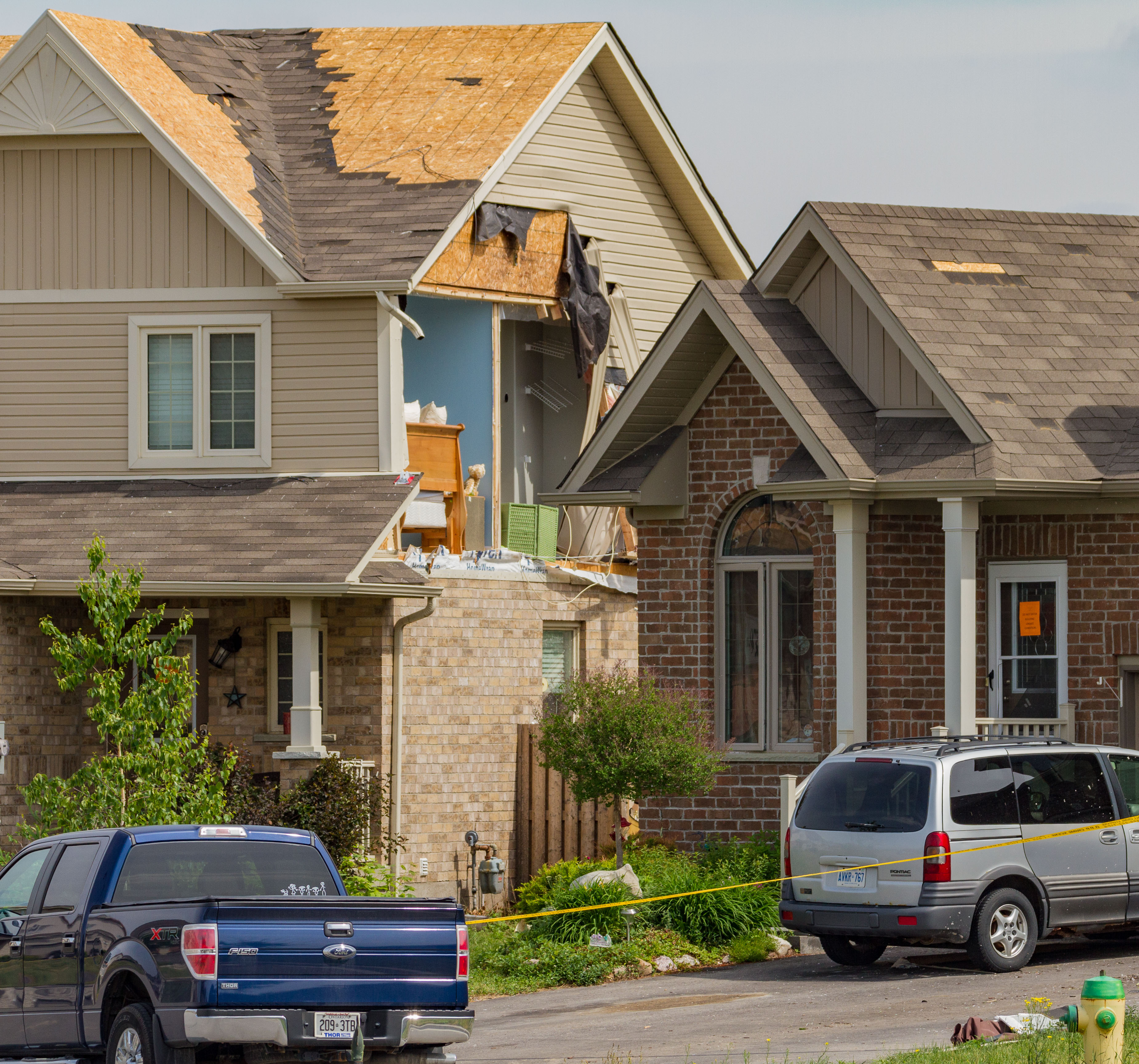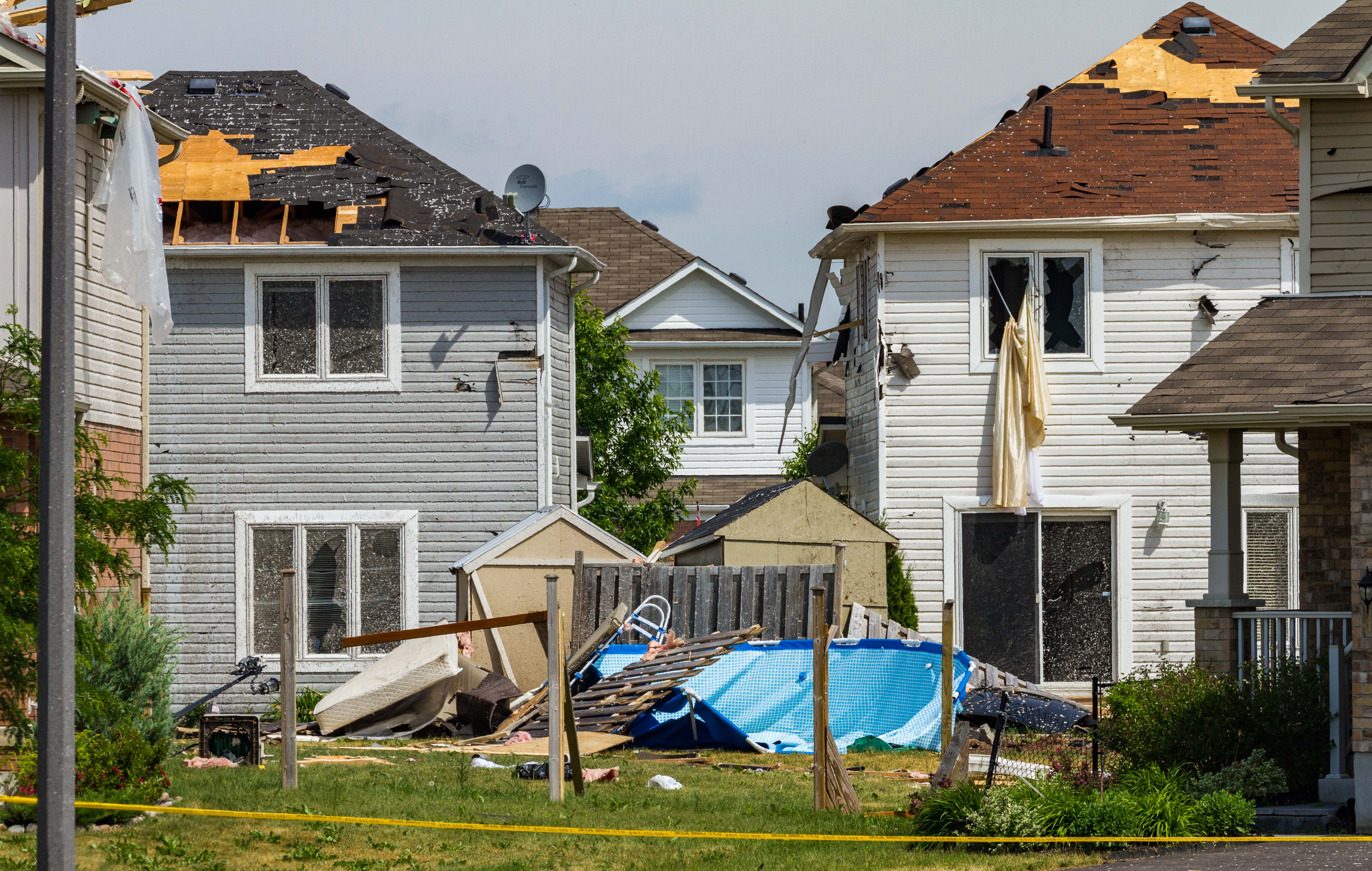 Preliminary estimates pegged damage at $30 million in this small town subdivision. The Insurance Bureau of Canada estimates 100 homes were damaged, displacing 300 residents.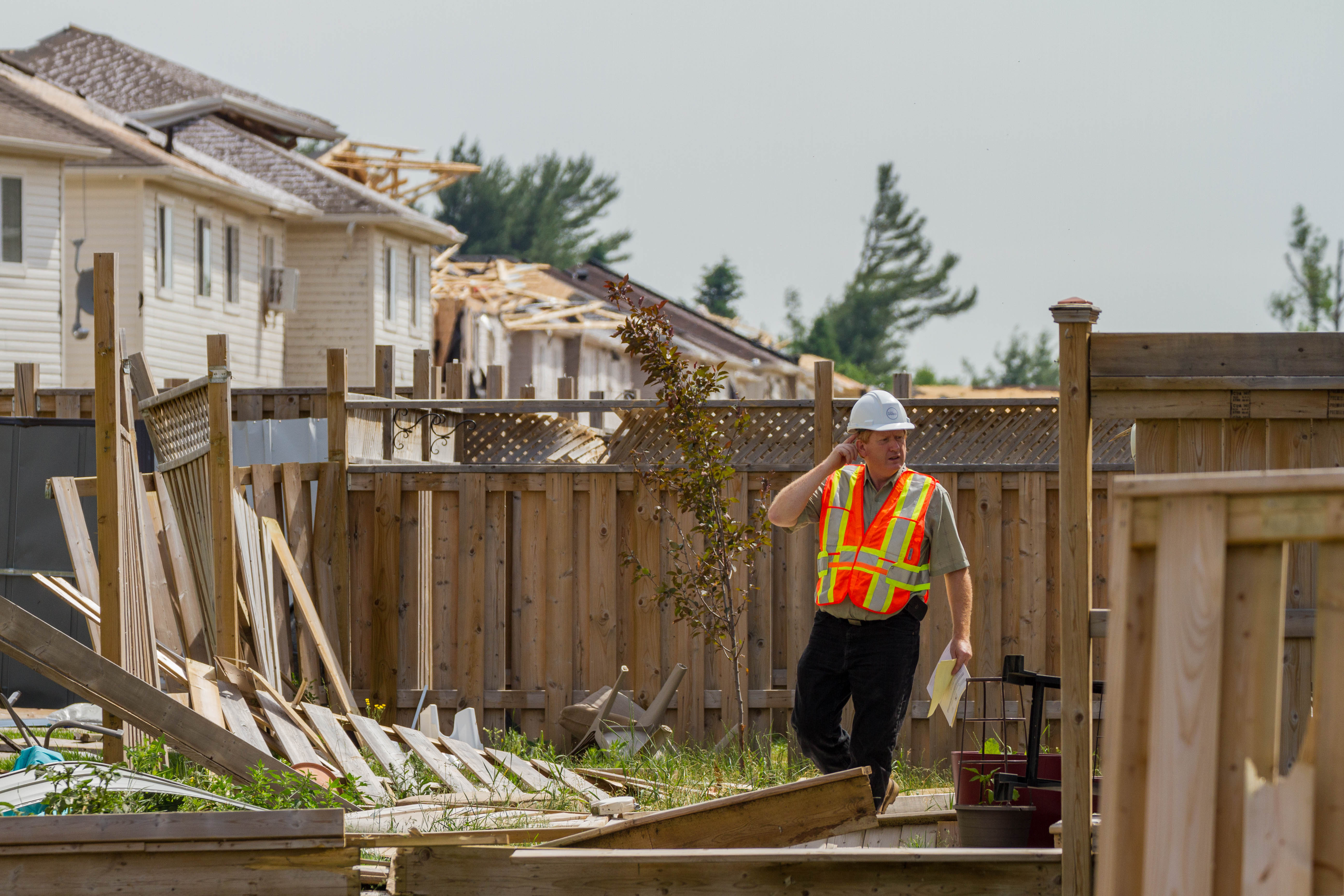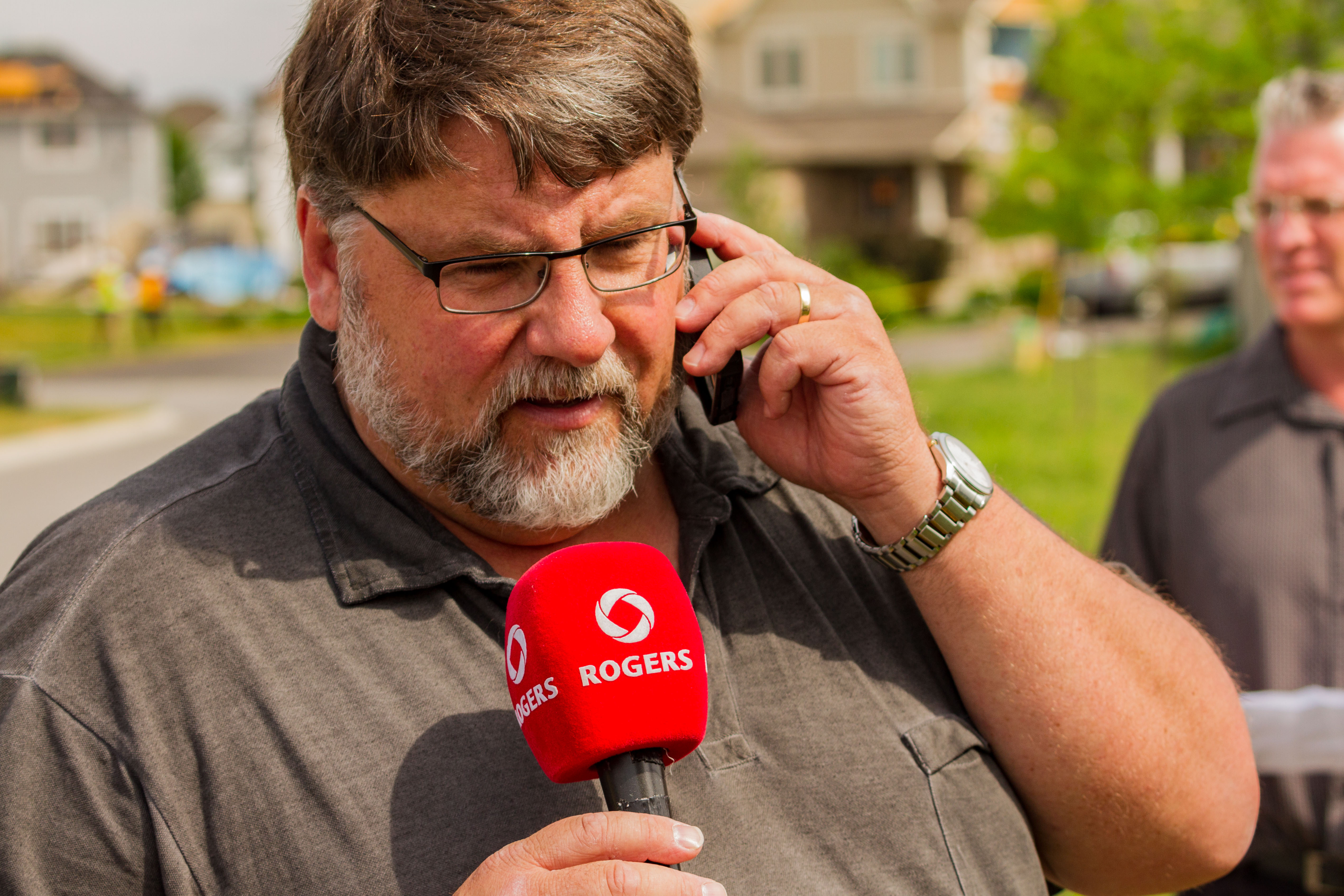 Trees were downed, houses damaged and a barn was leveled in nearby hamlet ironically known as Utopia.