There was a report a while ago about a music professor who was advocating a music-free week. His premise was that our pervasive portable digital audio players give us so much music, so much of the time, that perhaps we've become desensitized to music's beauty and ability to inspire.
These days even a serious music lover can fall into the trap of relegating a lifelong passion into nothing more than a utility. Maybe its the intensity of our modern world and all the distractions that go along with it. Who can blame us for wanting hide somewhere.
Learning of this idea of boycotting music led me to go through one of those 'dessert island' exercises. If I could only choose five works of music, what would they be and why. Obviously musical taste is highly individual and I have to admit, other than lots of listening, reading, a community college credit in music appreciation, and knowing a few guitar cords, I'm a far cry from a musicologist. Nevertheless, here are my top five in ascending order.
Number 5 – Pat Metheny Group, The First Circle
Pat Metheny Group recordings are eventful, always taking the listener on a journey, but there's something exceptionally powerful and varied about this particular trip. Even Metheny's critics viewed The First Circle favourably. The cuts are Metheny and co-composer Lyle Mays at their most inspired. Too, the playing is extra energetic and intense but also very tender in spots. What a thrill it was to see the group play much of The First Circle in Toronto shortly after the album was released. The week prior the group had played to over one million fans at Montreal's Jazz Festival at what's become an annual outdoor gig.
Number 4 – Stephane Grappelli, We've Got the World on a String
Grappelli is awesome here. Despite being elderly and severely arthritic at the time of recording, Grappelli was said to erupt with passion and verve as soon as he'd lift up his violin. His playing speaks for itself. Equally moving is the seemingly effortless guitar playing of accompanist Martin Taylor despite the intricacy and complexity Grappelli demanded. The listening experience is dual pronged with simple romance on one level and deep sophistication on another.
Number 3 – Antonín Dvořák, Symphony No. 9 (New World Symphony)
Richly melodic and dramatic, for me the work takes my imagination to a vast, richly diverse, undisturbed series of landscapes, be it a hot summer day on the Great Plains, the majestic Rocky Mountains, or warm images of fall in the Appalachians. Having been raised in central Canada, The New World Symphony conjures up vivid imagery of a crisp day in rural Ontario at the peak of the fall colours. With those images, the entire work has become a harvest anthem for me — a celebration of a rich and fertile land. I'm not sure to what extent Dvořák witnessed these natural treasures across the continent. Regardless, the composer was clearly moved by what for him was a young land with unique energy and diversity and his Ninth Symphony speaks beautifully to that.
Apparently Dvořák was both interested in and inspired by Native American music and African American spirituals and remarkably, he identified similarities between these genres and that of the music of Scotland. With such disparate and diverse influences (not to mention the composer's own Czech heritage) it's not surprising that we also hear smatterings of early American folk music in the New World Symphony.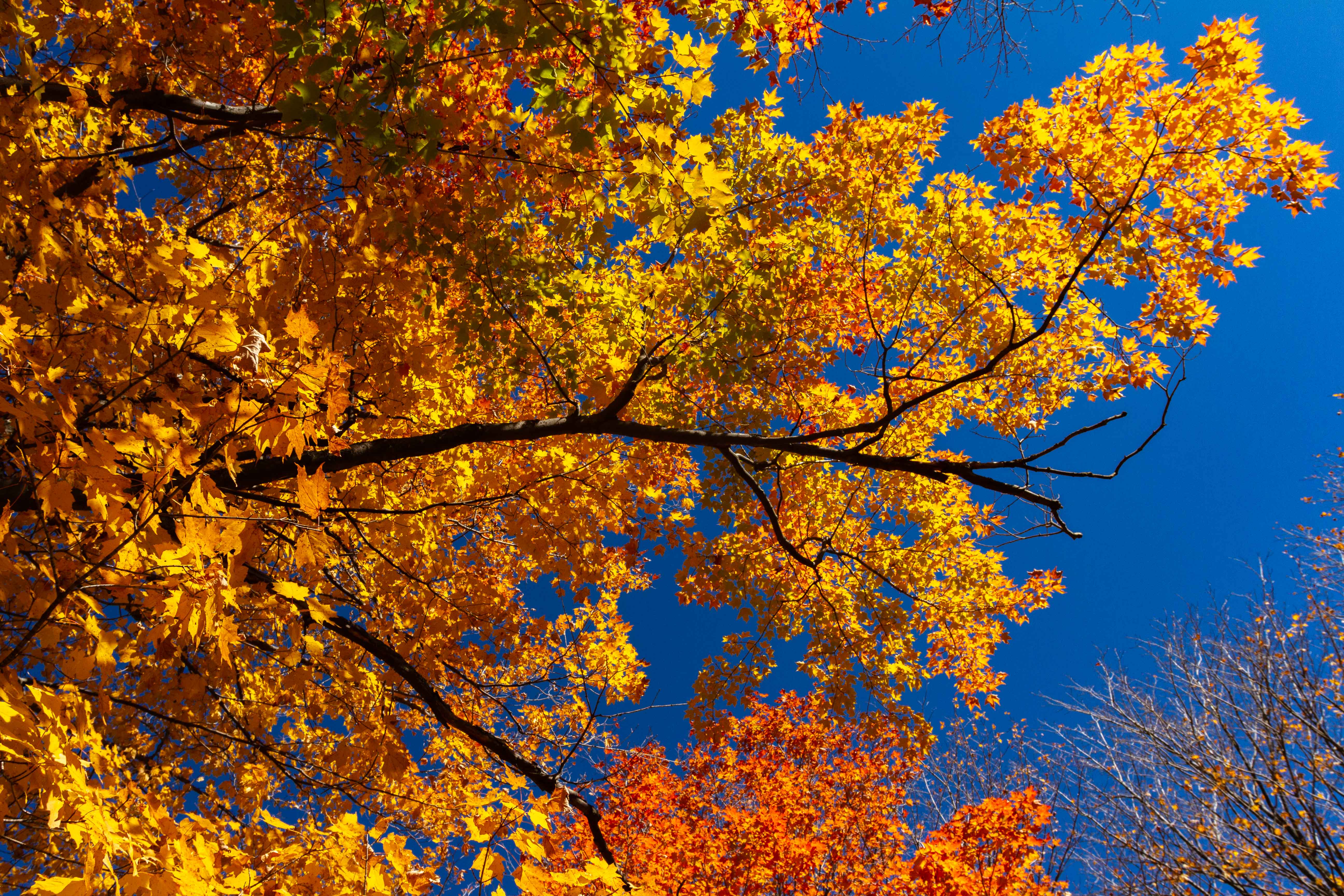 Number 2 – Ralph Vaughan Williams, Numerous Works
Vaughan Williams' melodies are deeply heart warming and as with Antonín Dvořák's Ninth, they evoke powerful imagery of tranquil rural scenes along a rolling countryside. Fantasia on a Theme by Thomas Tallis and Five Variants of 'Dives and Lazarus' have that folky feel not unlike portions of Dvořák's Ninth, the third movement for example. Even deeper for me, The Lark Ascending is spiritually rich throughout and the violin solo at the beginning serves as a beautiful metaphor for the assent towards heaven. Christopher Warren-Green's performance in the 1994 recording with The London Chamber Orchestra on Virgin Classics is particularly powerful performance.
Number 1 – Miles Davis Kind of Blue
This recording remains the definitive jazz album for me. Full of nuance and subtlety, the entire recording is restrained yet brilliantly expressive. On top of the giftedness of each musician, the ensemble demonstrates a deep, deep, mutual respect by the way they play off each other. Sharing — a wonderful human quality — is demonstrated with great depth on all five tracks. Recorded in 1959, it knows no rival to this day. Kind of Blue is both a celebration of a great moment in jazz, and in broader terms it reveals a sophisticated level of human interaction and expression of respect.
Despite my love for so much music in so many different genres, there's something about these particular works that resonate with me and take me to a place of greater spiritual and emotional depth.