I woke up yesterday wanting to connect with a feeling. It's hard to describe, but I know I can only feel it at this time of the year, and in my experience, only in this part of the world. It's best experienced in chilly mixed weather; a little rain, a few breaks of sunshine and ideally, some wet snow flurries covering recently fallen leaves. It's important to find a tranquil wooded area, ideally near some open water. From there, I disconnect from the material world and try to just be…
When I'm open to it, it's an evocative experience with spiritual energy seeming to emanate from the ground, trees and water. Given enough time and a sufficiently open mind, the energy can overtake me. It's reassuringly serene.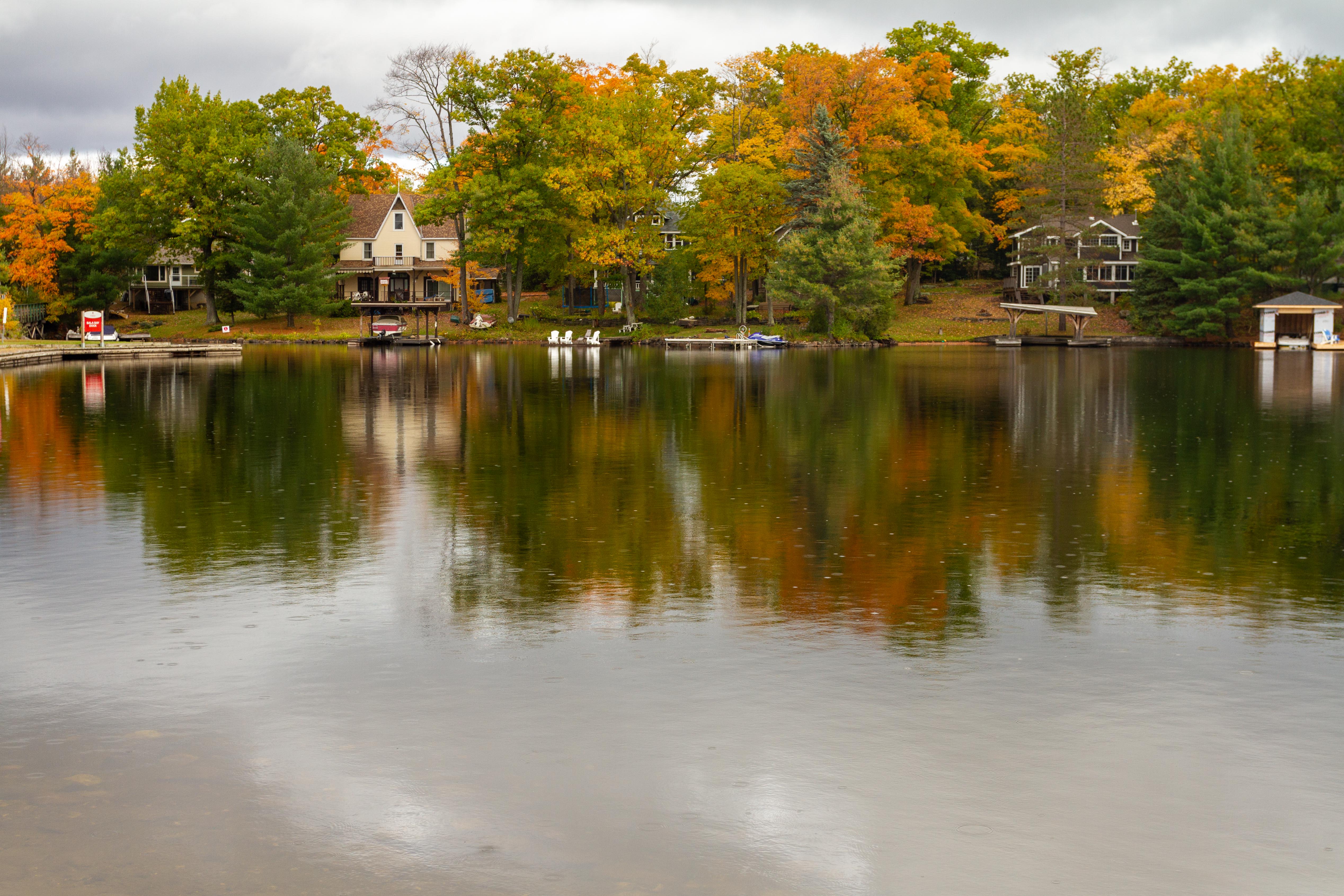 While yesterday's stops were near comparatively busy and populated areas, I was taken back to all those beautiful Thanksgivings on Basshaunt Lake. Thanksgiving Sunday would often start with a dusting of snow from the previous night. The sun would gradually melt the snow revealing the vibrant, varied colours of the recently fallen leaves. That solitude had a magic to it whereas yesterday's route was busier, well traveled and only gave a tease of those Thanksgivings from years ago. It was still worth it though. Stops included Bala, along with the Gravenhurst area.