A business trip to Trinidad last week wrapped up with a few days of R&R at the Crane Beach Resort in Barbados.
The resort has a reputation for being Barbados' best. Located on the east coast of Barbados, the secluded beach – reputed to be in the world's top ten – was spectacular! The warm turquoise ocean is quite dramatic as prevailing winds off the Atlantic stir up the water. Word has it the undertow is something to reckoned with. Boogie boards are highly recommended for those feeling compelled to challenge the waves.
Accommodation was very spacious, stately and elegant. A large porch with an ocean view could be accessed from the living room or bedroom. Those on the main level have their own individual swimming pool instead of a porch.
The resort continues to expand – it's really like a self-contained small village. The original building dates back to 1887 and is understood to be the first hotel in the Caribbean. Today, the beautiful landscaping envelops an intricate system of pools, spas and other water features — many with the impression of dissolving into the ocean.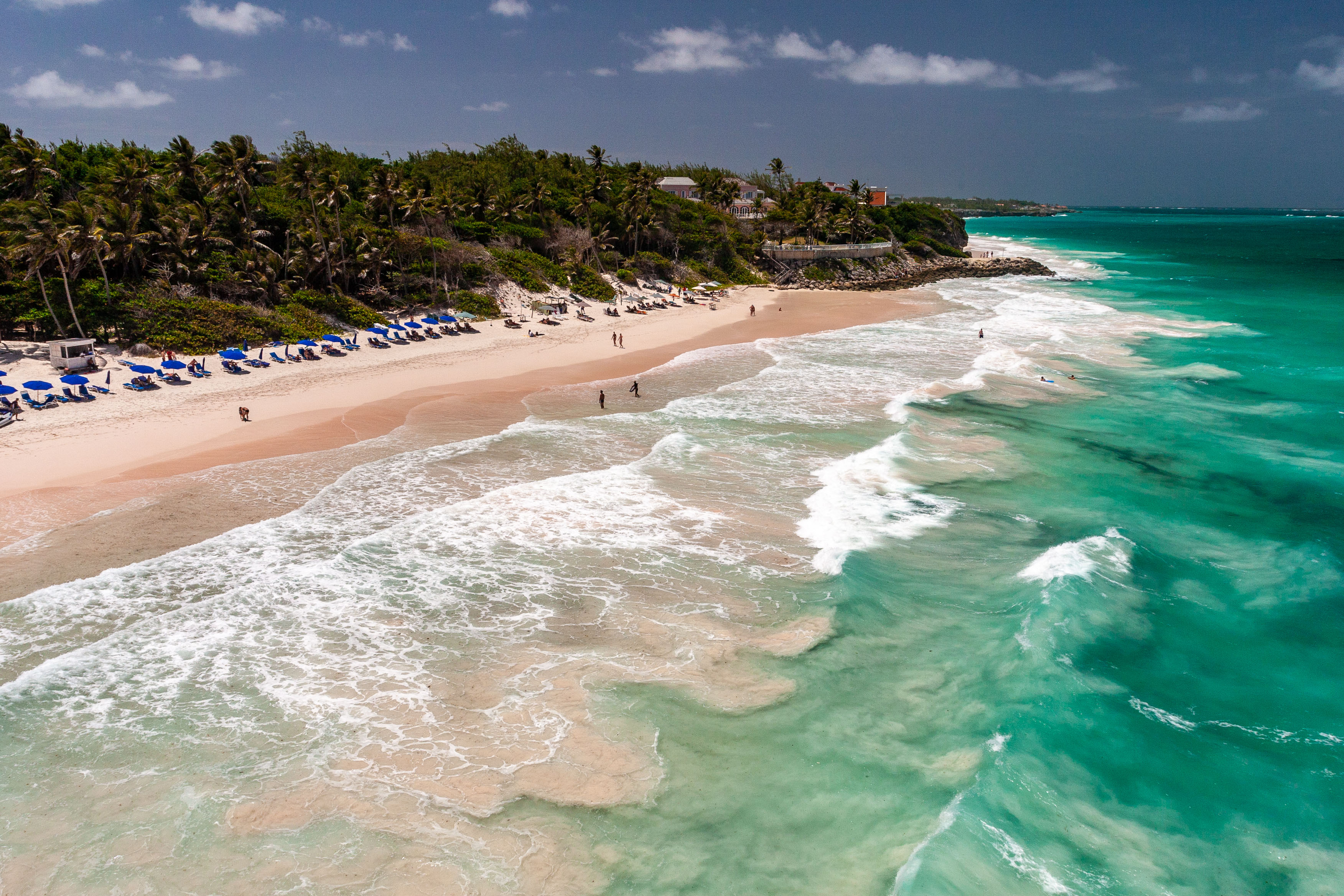 Around the Resort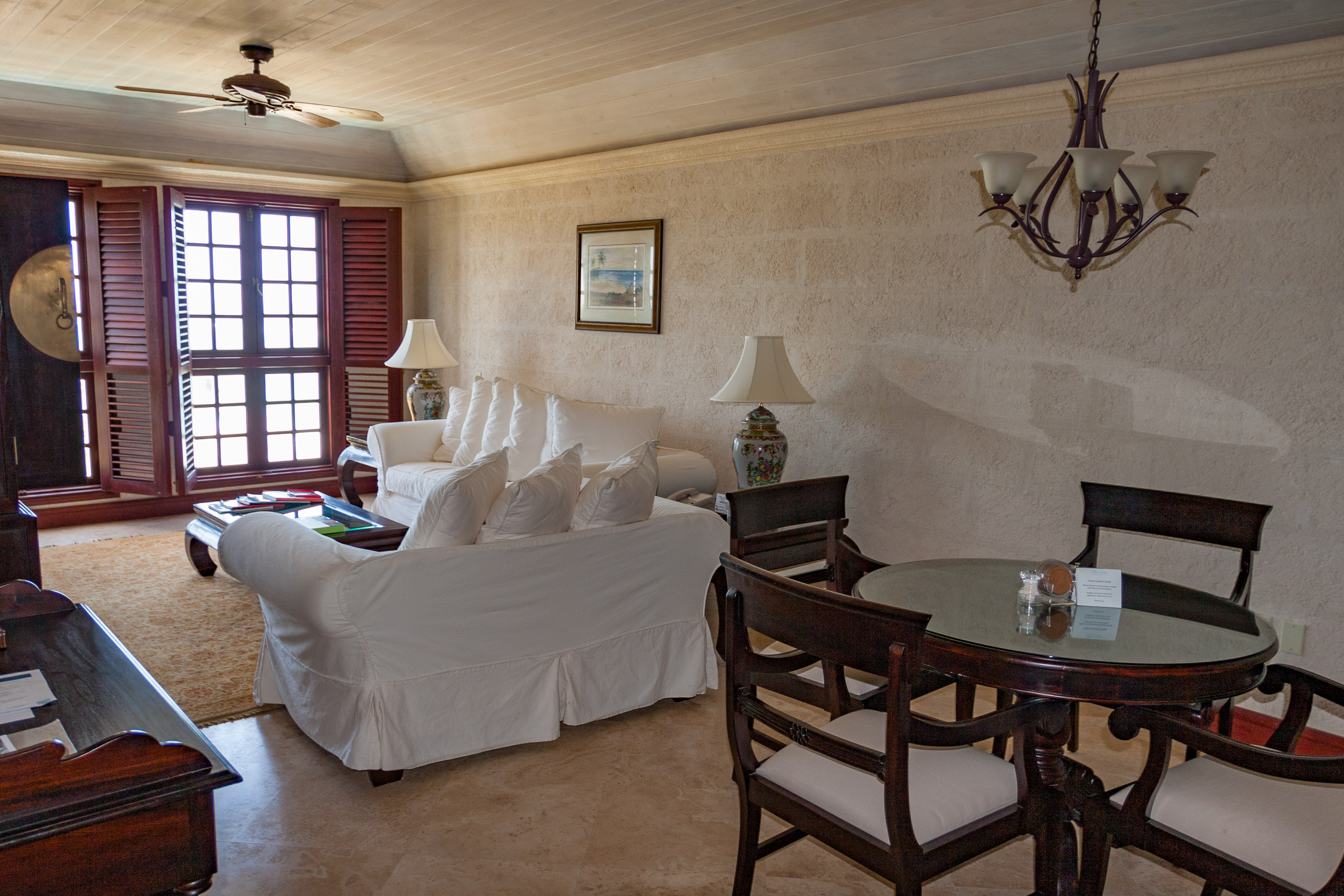 The Beach