For many years, bird photographer and podcaster Scott Bourne has spoken lovingly of this embarrassment of riches. It is here where Bourne took what he regards as his best photograph, Cranes in the Fire Mist. Indeed, Bosque del Apache does seem to be as much about photography as it is about birds.
No visit to The Bosque would be complete without first taking up a predawn position opposite the pond where roughly 40,000 Snow and Ross's Geese take flight. This particular morning was minus 12 Celsius courtesy of the cold front that passed through the Southwest earlier in the week. It was brutal waiting in the predawn darkness without proper winter clothes.
Right on cue, the geese were ignited into flight as the sun of a brand new day rose above the mountain range to the east. The experience of seeing these beautiful creatures take flight en-mass is visually breathtaking, but there is also a powerful, thundering sound created as all that still morning air is wafted into motion. As the thousands of geese take flight illuminated by the radiant sun, there is no doubt a new day has begun.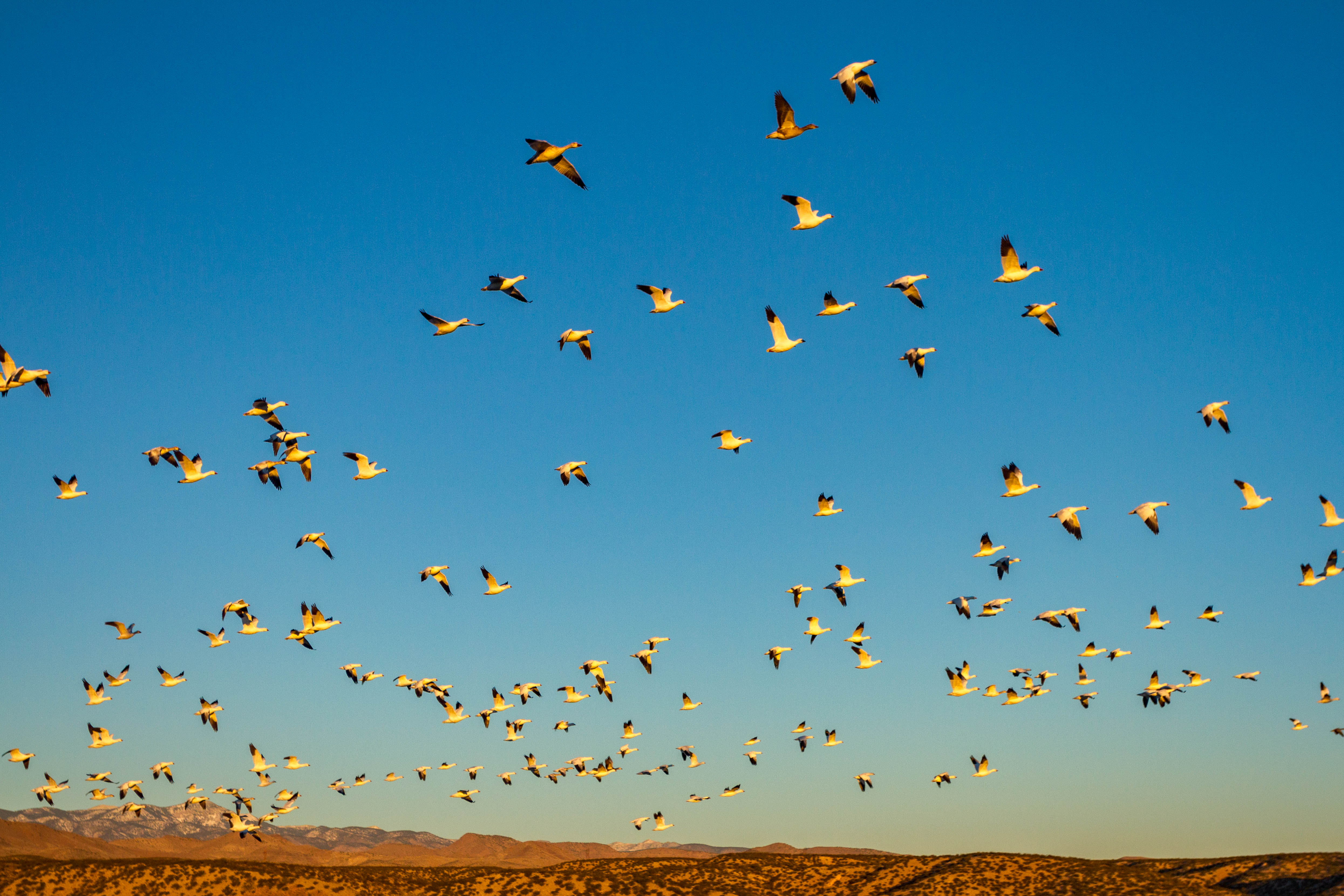 While the snow geese are a definite highlight, there is so much more to Bosque del Apache and, unfortunately, I only had time to skim the surface. Cranes, fifteen species of duck and numerous birds of prey make Bosque del Apache home.
Image Gallery