Less is More
For years I have been inspired by the philosophy of the Not So Big House based on the design principles of architect, Sarah Susanka.
While studying architecture, Susanka spent her summers crewing on a sailboat. The necessity of space efficiency on the boat fascinated her as did the building materials used. Clearly an influence, it's the fusion of these two elements in her work on house design that I find so appealing.
Sugar Island Summer Home Designed by Murray Brown
In Susanka's books, I immediately connect with much of the design philosophy my father – an architect as well – shared with me throughout his life. While he spent most of his career designing commercial and institutional buildings (hospitals, food processing plants, penitentiaries etc.), in the early 1960s he designed two cottages on Haliburton's Sugar Island.
Those fundamentals of space efficiency and selection of materials were key, along with my father's unwavering commitment to creating unobstructed sight lines. After all, these were choice locations with a beautiful combination of forest and lake views. Another of my father's imperatives was not to assault the beautiful natural surroundings with an imposing structure. Harmony was essential.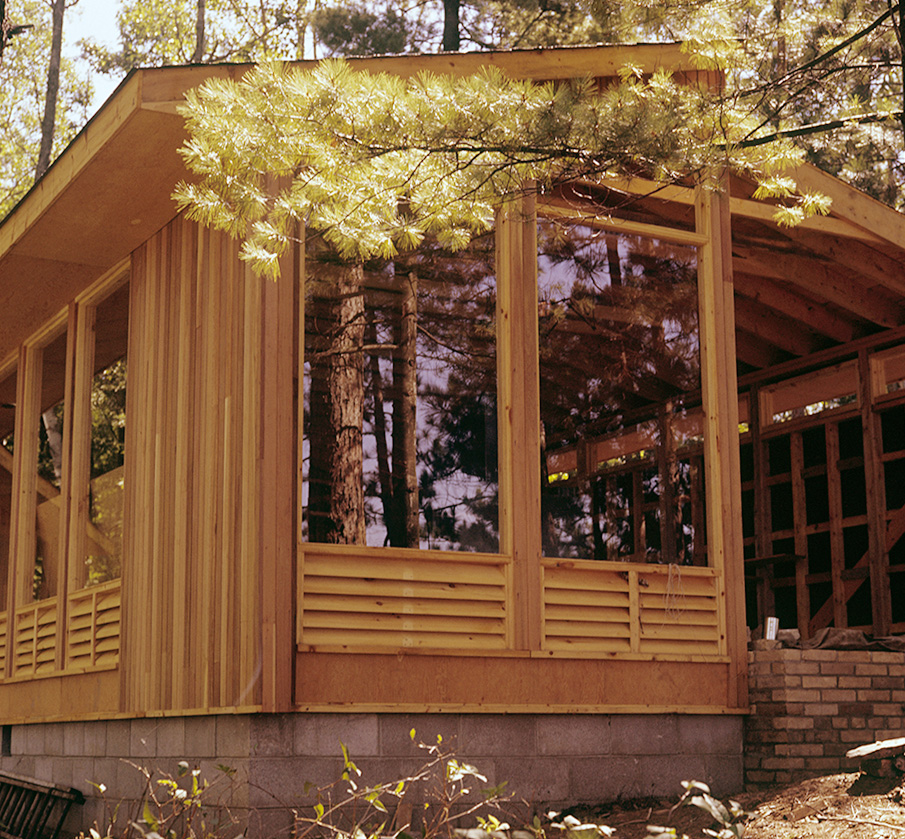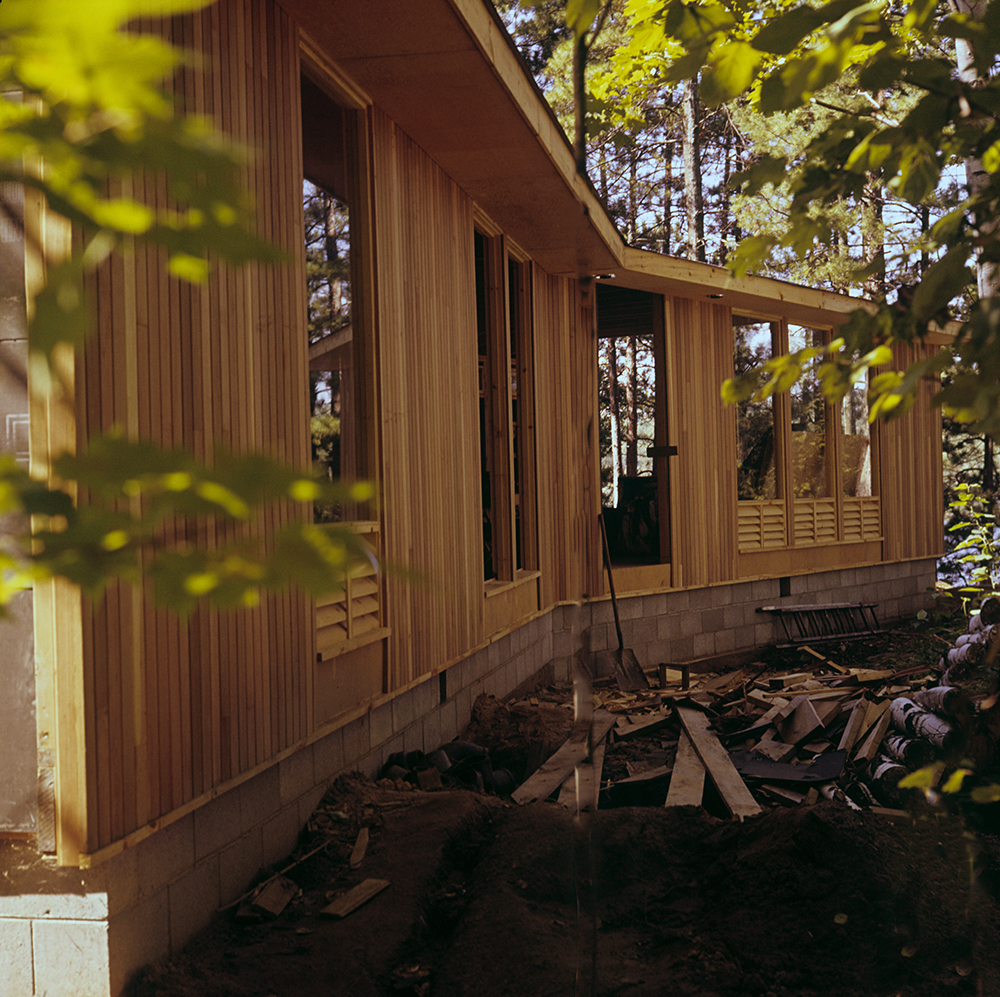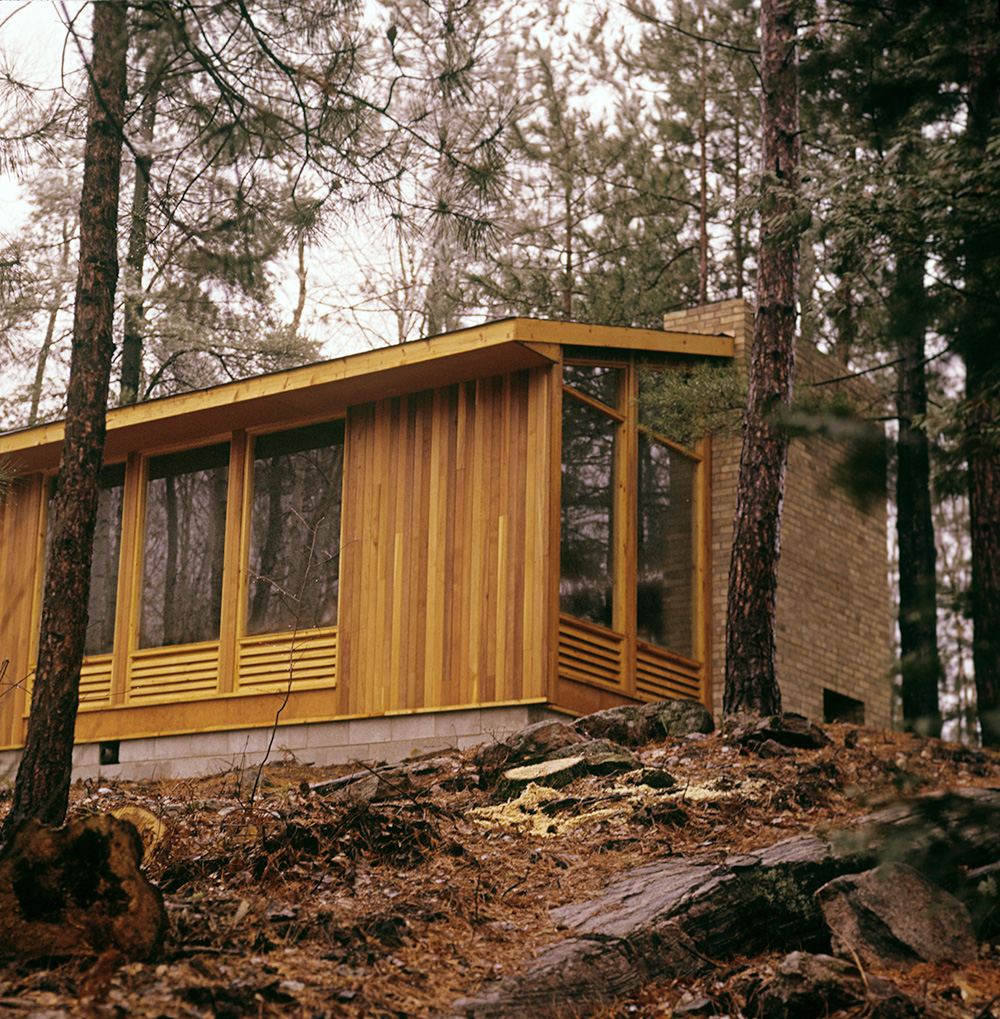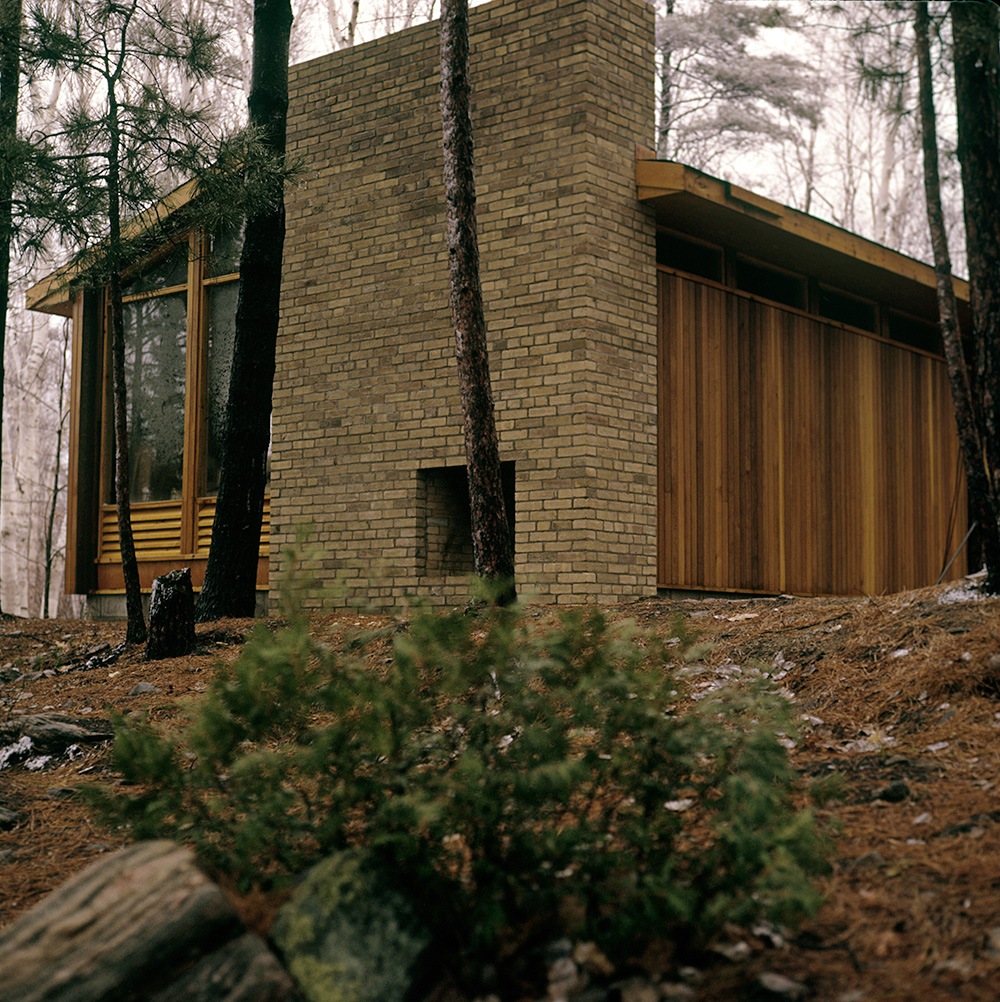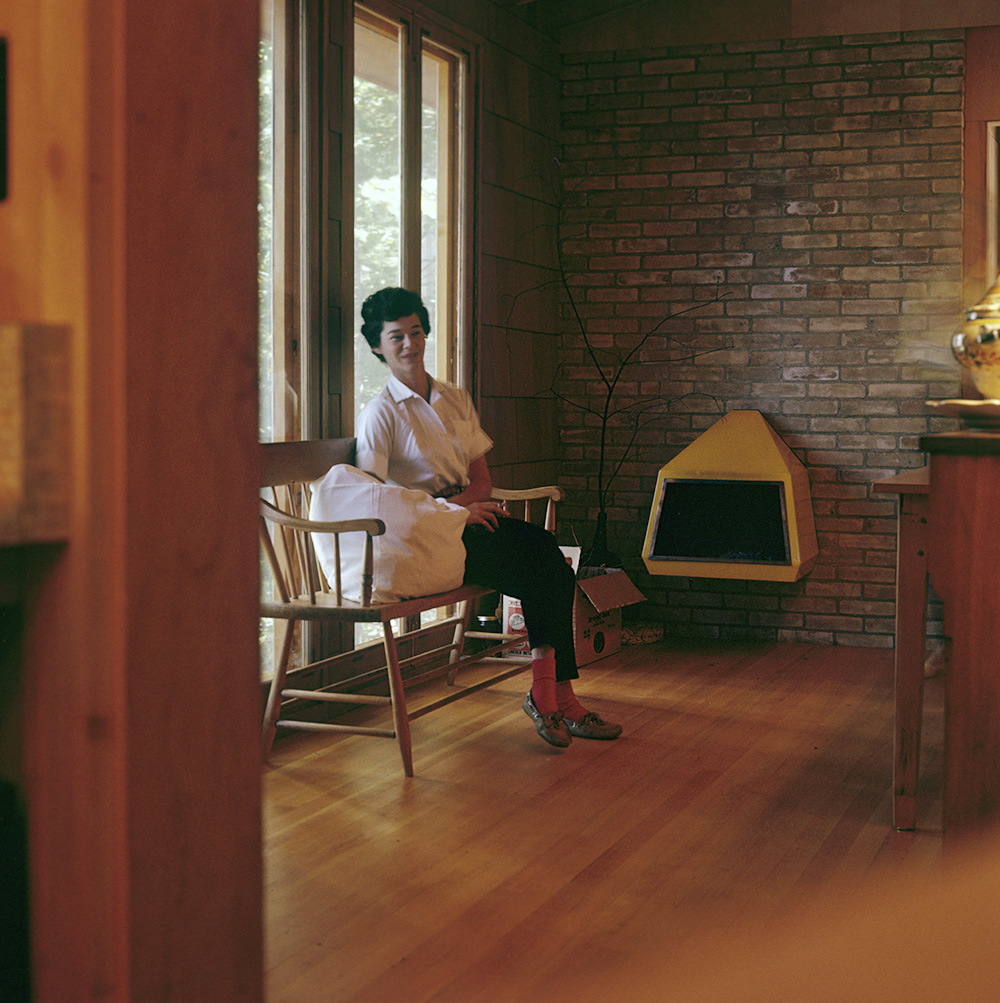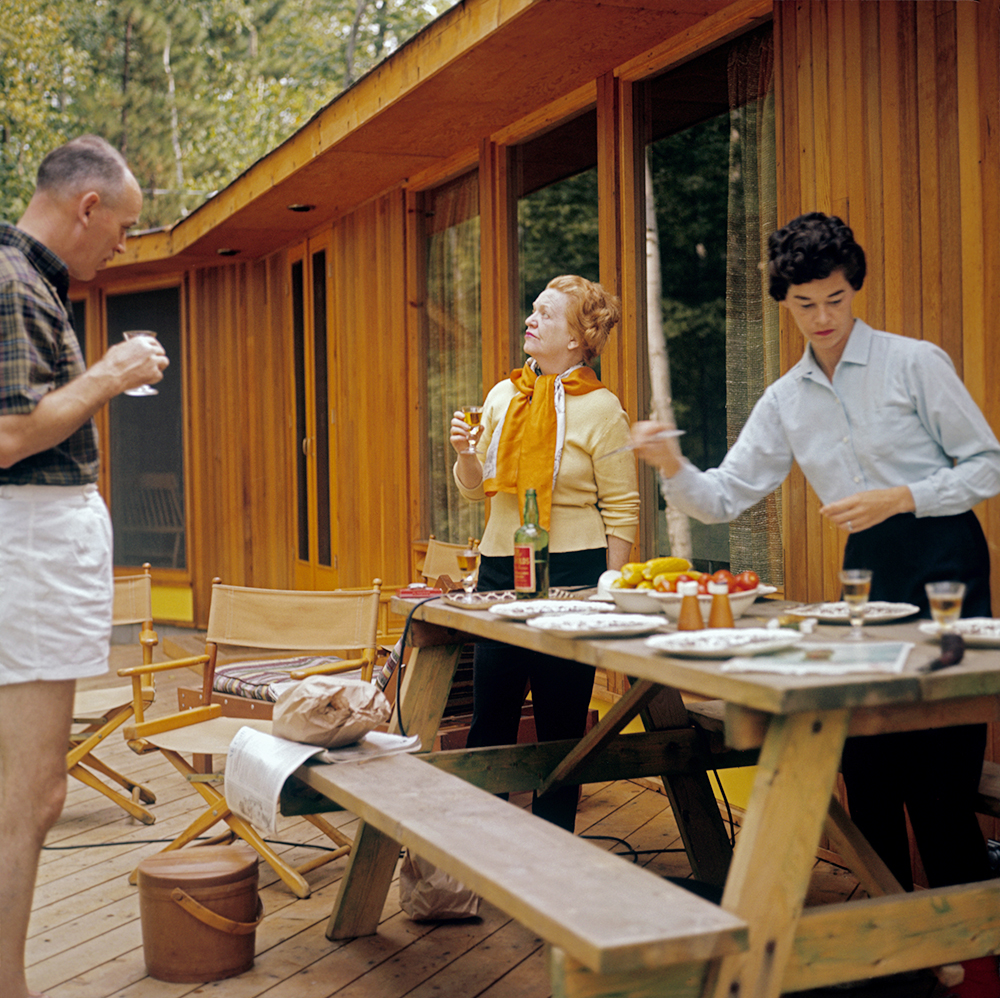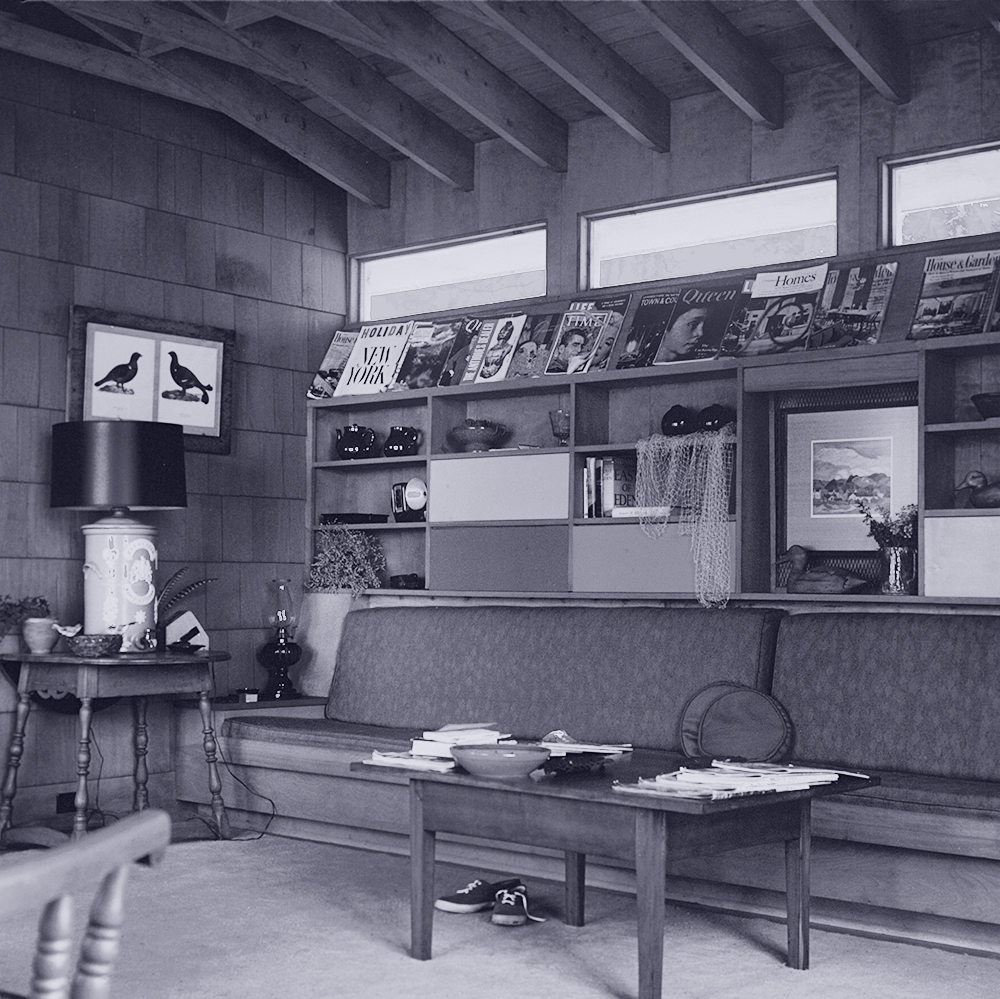 The Past Forty Years and the GTA's Obsession With Big
For decades the municipalities encircling Toronto have sprawled with a style of architecture I regard as the antithesis of Susanka's Not So Big House philosophy. Imposing on the outside, cavernous and cold on the inside, these houses scream out grandiosity at the expense of human scale.
Honouring My Father
In 2013, a change in life circumstances saw me move to the village of Creemore, about 130 km north-west of Toronto. I seized on the move to buy a small, profoundly neglected 30 year old bungalow with "good bones". This was my opportunity to apply Sarah Susanka's design principles, along with celebrating my father's legacy, through a comprehensive home renovation.
Design Objectives
While the original design turned it's back on the beautiful views up the hill to the north, the new design maximizes these views through thoughtful placement of large windows, along with a stunning four pane sliding glass door to a future multilevel deck. Too, the design was to embrace an open concept and use "visual tricks" such as ceiling height variation to define living spaces. All interior doors are a sliding pocket style, reinforcing the feeling of openness because they don't have a turning radius.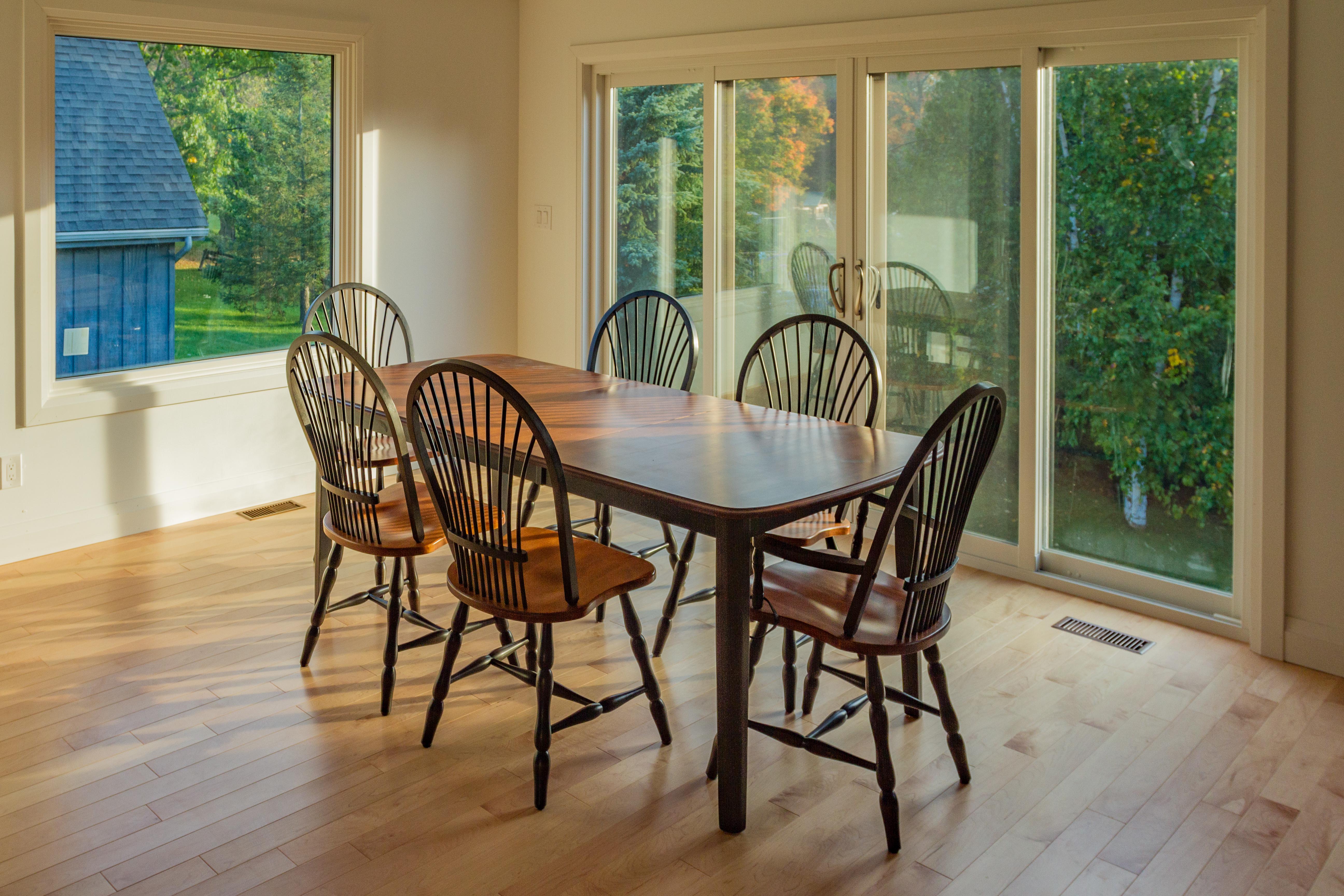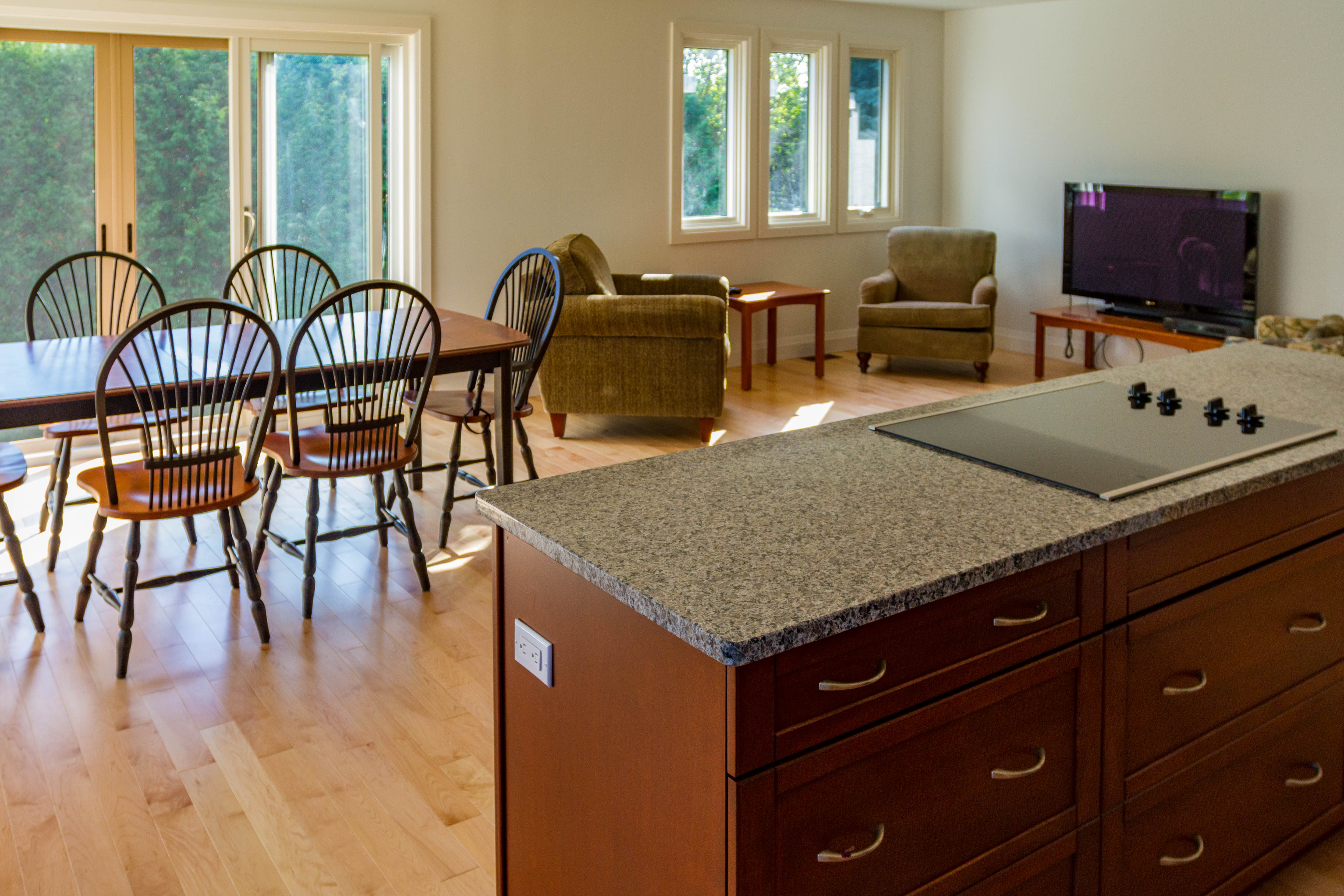 The plan calls for a wall-to-wall, floor-to-ceiling bookcase along the wall where the TV currently is (above photo). From there, a seating alcove would be created to define the area.
Designed For the Way We Live
The new layout optimizes space with the main living, dining and cooking area being the home's open and spacious focal point. Designed for those who love to cook, the food preparation area includes more than ample counter space and a large pantry.
Bedrooms are appropriately sized with space efficiency being the top design priority. The master bedroom is actually part of a suite which includes bathroom with a large walk-in shower and an nicely sized walk-in closet. A similar suite is included on the home's lower level. The three lower level bedrooms enjoy great views thanks to extraordinarily large windows.
Susanka also points out the casualness of today's entertaining eliminates the need for a dedicated dining room. As the nucleus of the home, this kitchen isn't cut off from the dining or living areas. Why isolate those preparing meals by cutting them off from those in the dining and living areas? This way, everyone's always part of the party.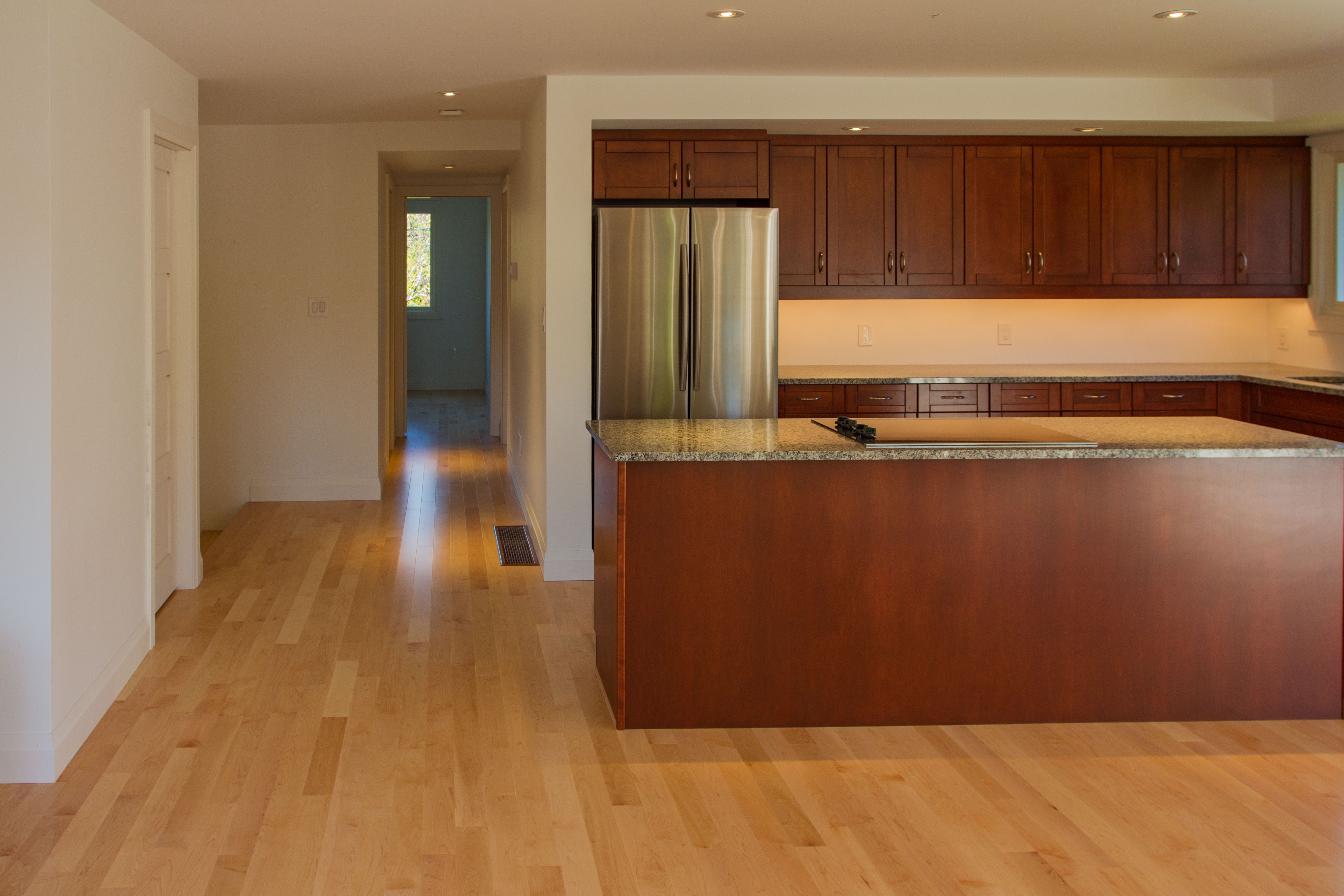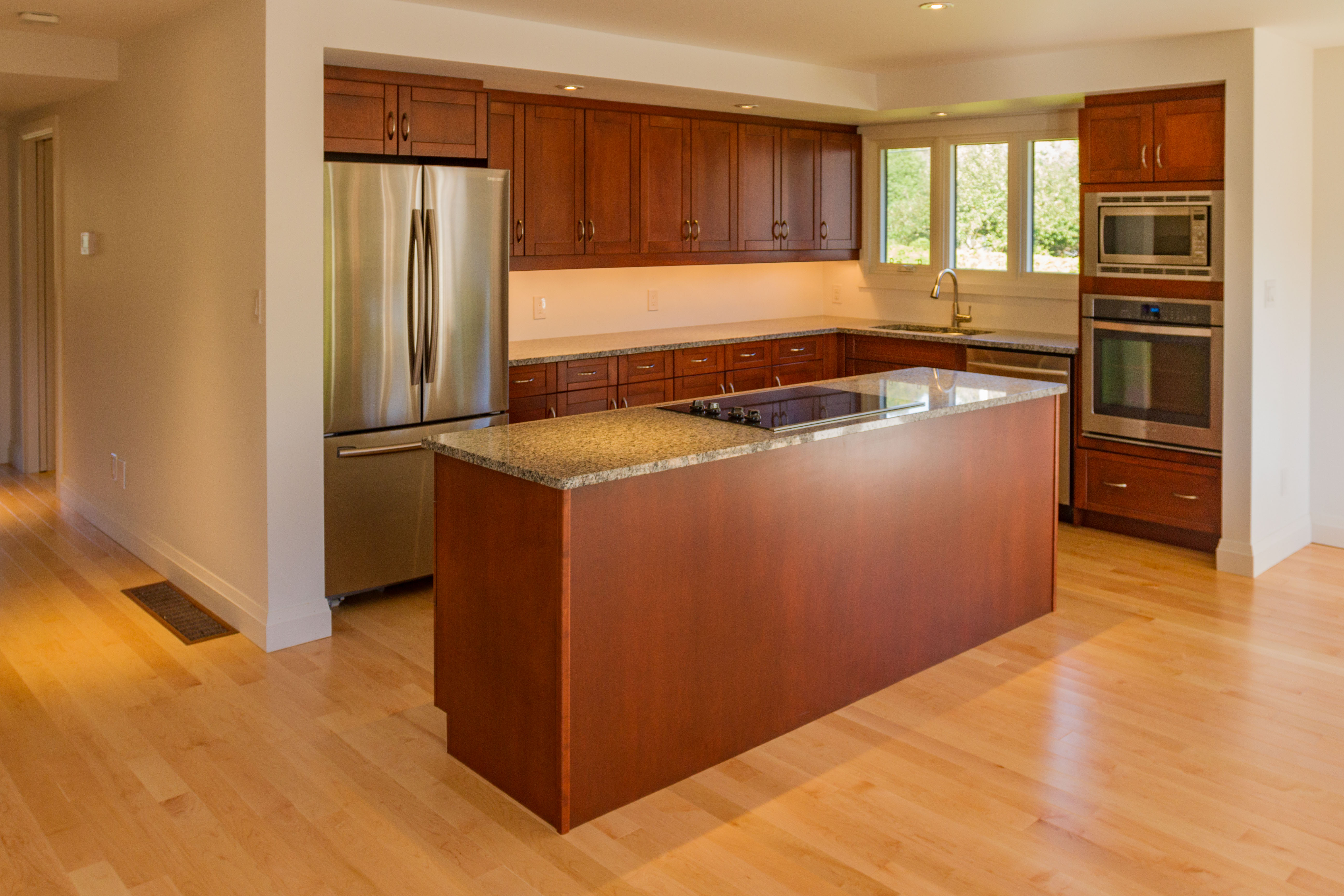 Quality
A key part of the renovation philosophy was to focus on quality construction and quality materials. With that in mind, premium quality maple hardwood was installed on the main floor. All interior doors and kitchen cabinetry are of a premium quality shaker style in keeping with the warm, modern, clean lines associated with the design. Kitchen island and counter tops are granite, as is the the matching ensuite bathroom vanity.
Reduced Carbon Footprint
Another essential element was to meet or surpass current building codes relating to energy efficiency. This included the installation of a brand new ultra high efficiency HVAC system, along with rigorous attention to re-insulation and vapour isolation. Every window and door is brand new – meeting today's building codes for thermal isolation. To compensate for the sealed containment of the house, a Heat Recovery Ventilator is an integral part of the HVAC system's operation. In addition, a powerful, yet near-silent inline ventilation system (installed in the attic) automatically exchanges large volumes of air throughout the bathrooms and powder room.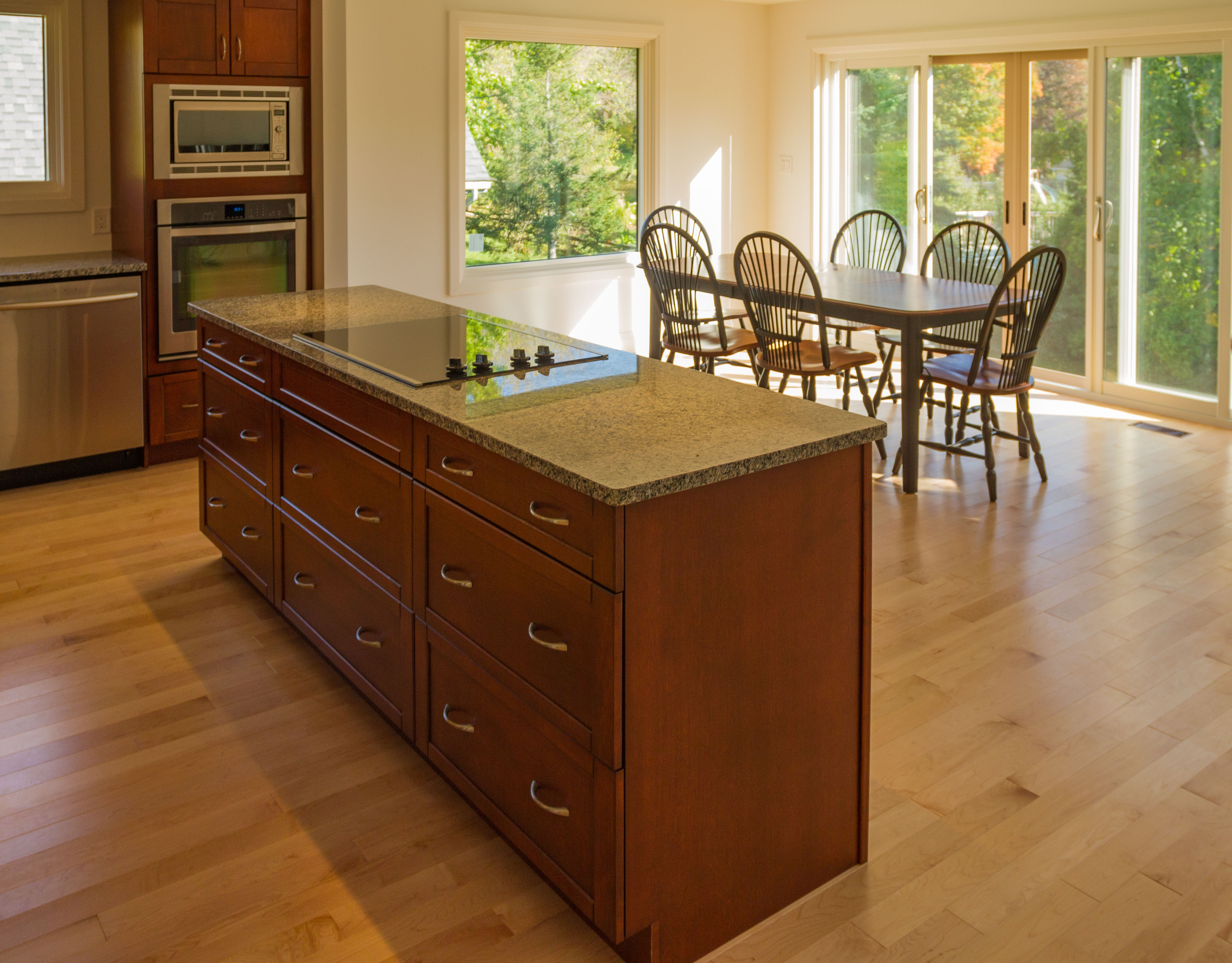 Smarthome Ready
The term "modern living" sums up the design philosophy. With that in mind, much attention has been paid to future smarthome functionality. The HVAC, for example, is fully remote controllable from anywhere via the owner's smartphone. Cabling provisions have been made for multi-room entertainment systems, enhanced security, along with many other future automation features.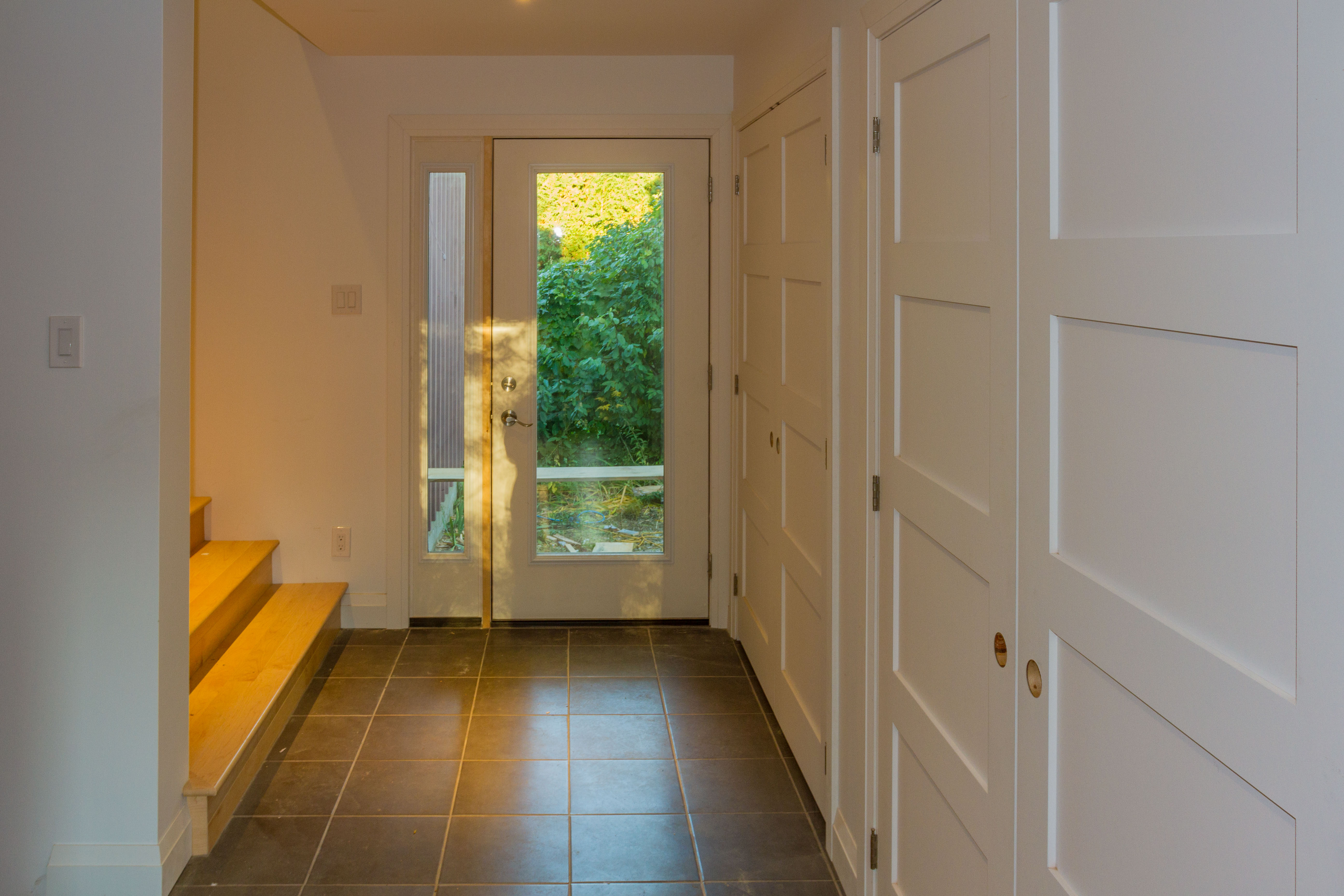 With twin windowed doors and sidelights at either end of the entrance, both morning and late day sun streams through the foyer (above). To the right, a small 'bump-out' to the garage gave the house copious amounts of new closet space.
Architectural Technologist, Sharon Creasor designed the renovation. The rare opportunity to create something consistent with Sarah Susanka's philosophy really kept her engaged. I think her work speaks for itself.